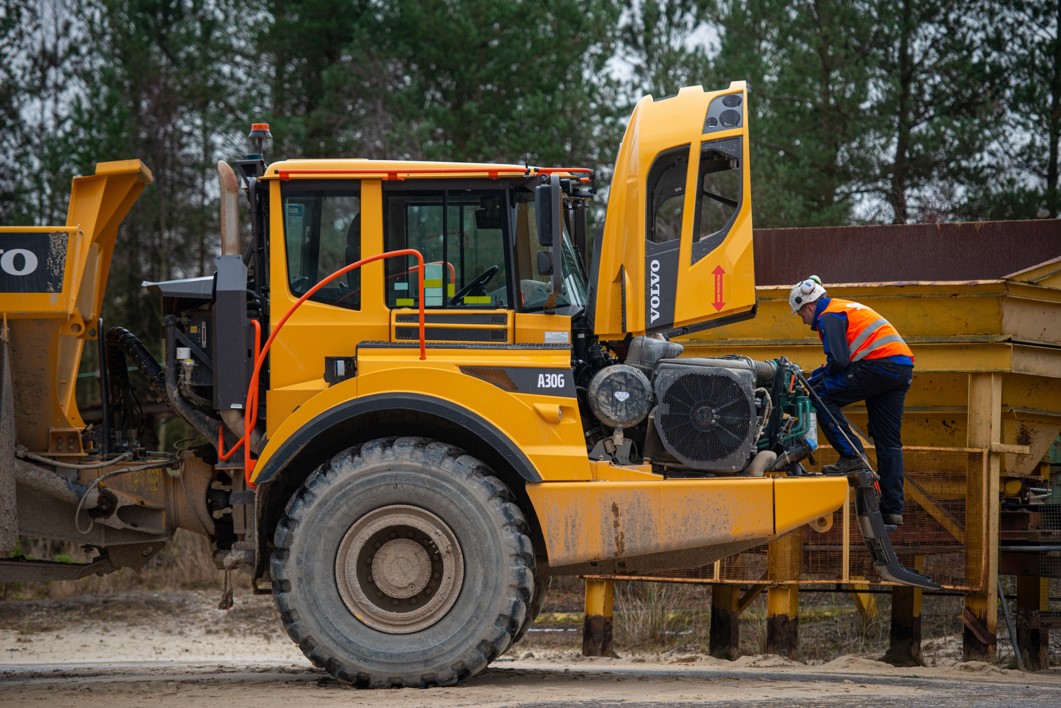 Does your vocabulary include the terms Site Simulation, Co-pilot HMI platform's or machine control products? Are you a qualified Engineer, with a background in earthworks, construction or land survey equipment and have a passion for product development? You may already be working in a Site Technology Specialist role, or now looking for the next step in your career, off the tools. If so, SMT GB Volvo wants to hear from YOU. We have 2 vacancies, one in the North and one in the South of the UK.
The role:
This is a remote based role, with regular travel across the region, including overnight stays. As a Site Technology Specialist in an OEM (original equipment manufacturer), your job is to support and promote our cutting-edge, site-based technology services and solutions both internally to our people and to our valued customers. Let's see how you'll achieve this…
Working with a range of customers and by using on and off machine technologies, you will help the customer maximise their purchase, by using established digital solutions. You'll provide a training and consultancy service to them and deliver solutions which both digitise and optimise their workflows. Overall, you will be able to demonstrate that by using these machine technologies you will help customers reduce their total cost of ownership. You will work closely with our product development, technical support and sales teams, to help develop and maintain the services and offerings, including pilot tests and upgrades.
Who fits the brief?
Ideally, you'll hold an Engineering qualification
Knowledge and understanding of various operating techniques and control systems
A good understanding of installation and diagnostic software in machine or vehicle control systems or similar equipment
Experience using land survey equipment
Able to operate a drone and use drone data (ideally hold a GVC multirotor qualification)
Analytical skills, enabling you to identify and demonstrate the benefits of the technologies
Great communication skills, with the ability to build strong customer relationships
Able to manipulate digital models for earthworks or construction
Experience of tendering process
Fabrication and welding experience
Rewards package:
Your impressive rewards package will include a generous base salary, annual bonus, company vehicle and fuel card, 5% company pension contribution, 33 days annual leave, Healthshield medical and dental health plan for you and your family, Yulife retail discounts with most major UK retailers, refer a friend cash incentive and annual pay reviews.
Application process:
Apply with your updated CV or contact Ruth Henderson in the recruitment team on 01952 212567 for more information. There will be approximately 3 interviews, an initial telephone interview with the recruitment team, followed by 1 or 2 face to face interviews with 2 members of management. We look forward to meeting you soon…